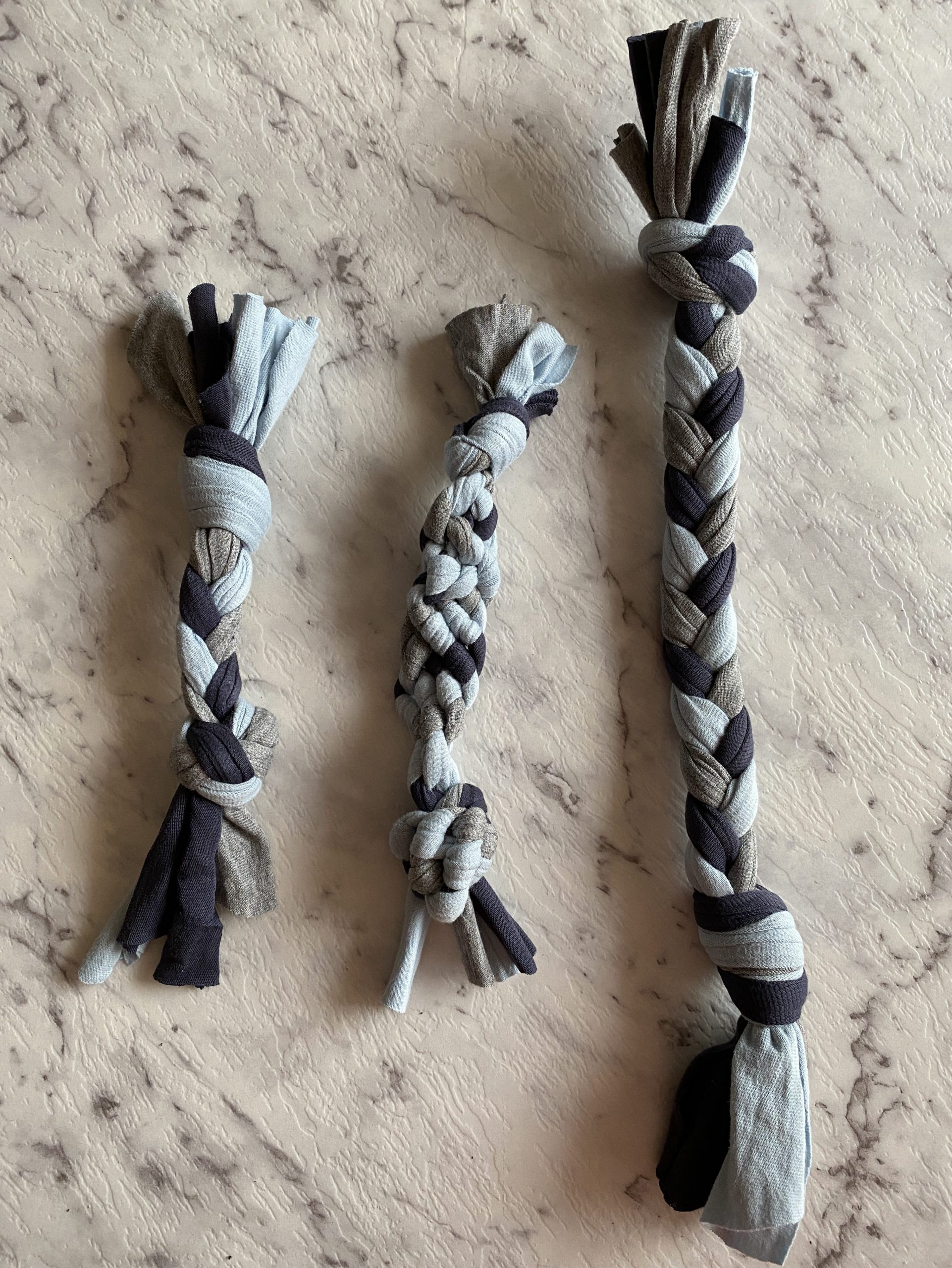 Today is Global Recycling Day! I figured it was a great day to share with you how to make your own recycled dog toy from old t-shirts.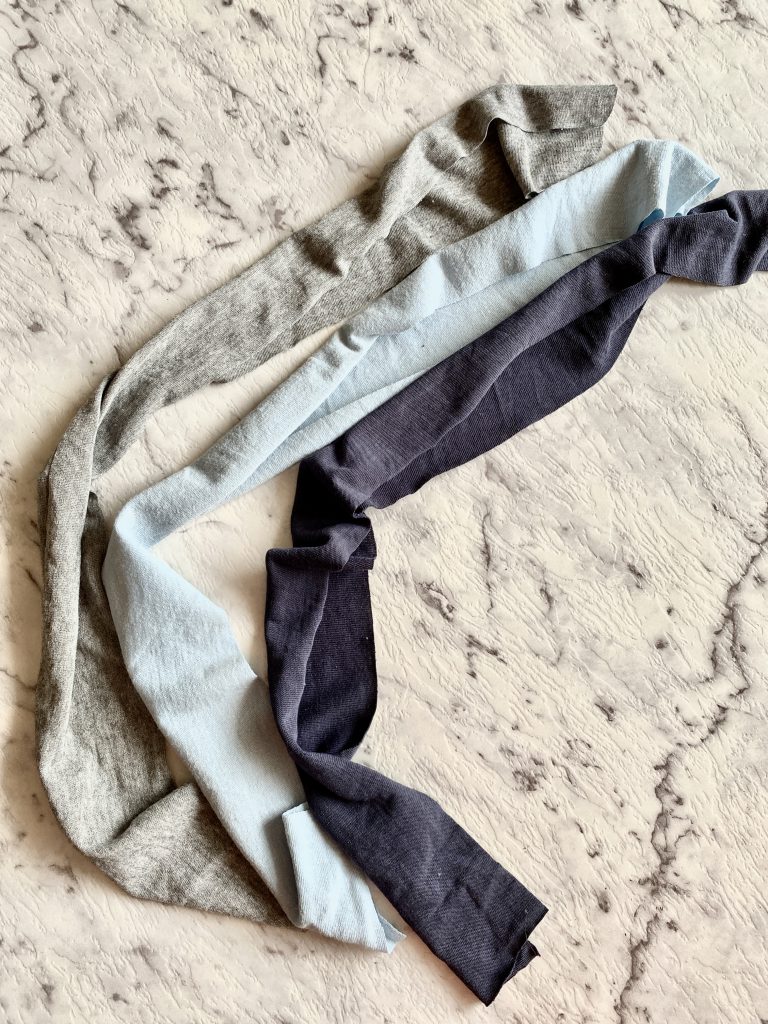 First, make sure the t-shirts you're going to use are clean and not too wrinkled. Then you will need to cut the shirts into strips, roughly 7.5cm wide and the width of the t-shirt. I like to cut the overlocked seams of the t-shirt off before I cut it into strips, but you could also do it after.
For a plaited toy
Once you have your strips, pull on them a little to make the edges curl into a 'rope'. Grab at least 3 strands and tie them in a knot at the top. I used 6 strands and split them into 3 lots. If you want a thicker toy, you can always use 3 lots of 3 strands. Plait the strands together. If you're not familiar with plaiting, you just put the left strand over the middle one, then put the right strand over that and keep repeating that sequence.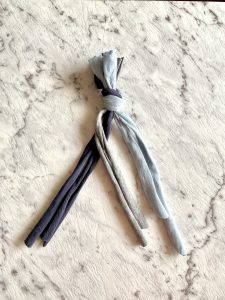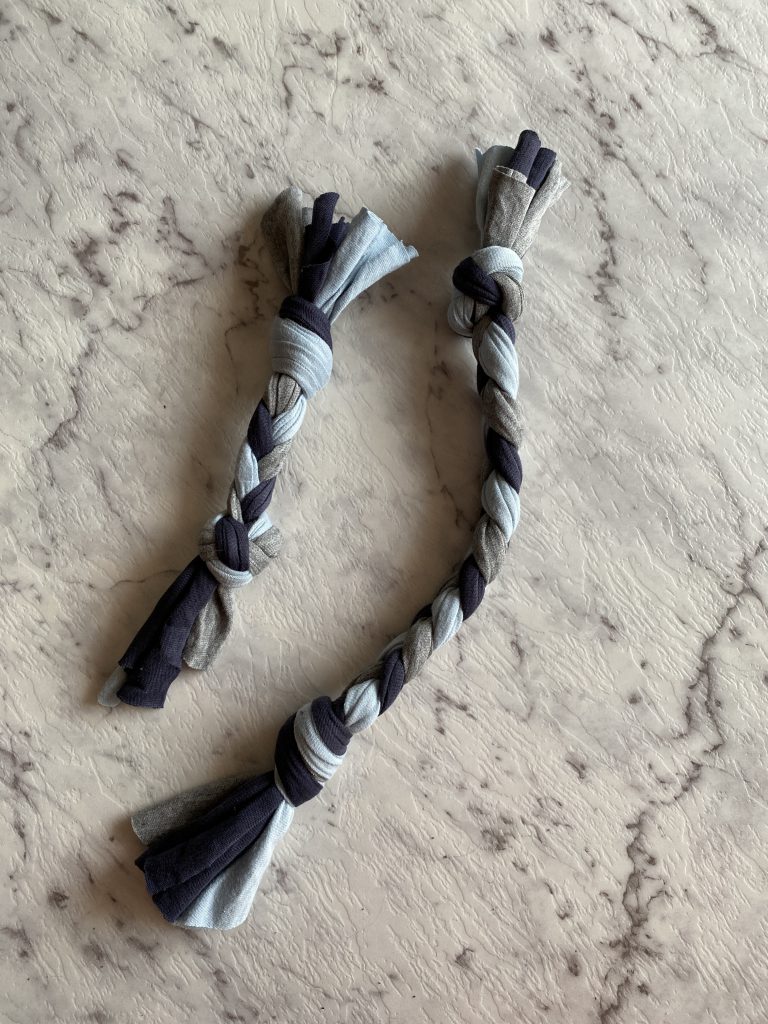 Leave yourself around 8 or 9cm at the end to tie another knot. That's it, you're done!
Super simple and sure to provide your dog with loads of fun chasing it around or playing tug.
For a knotted toy
This time you need 4 of your pre-cut t-shirt strips. As with the plaited toy, tie them together in a secure knot at the top. Line up your 4 strips so they are parallel to each other. Tie the first 2 strips in a knot, then tie the second and third strips into a knot, then the third and fourth strips. Repeat the sequence until you get around 8 or 9cm at the end.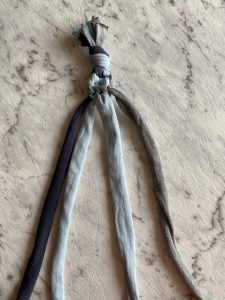 Then tie the end into a tight knot. Then you're done, time to play with your doggo and their new toy.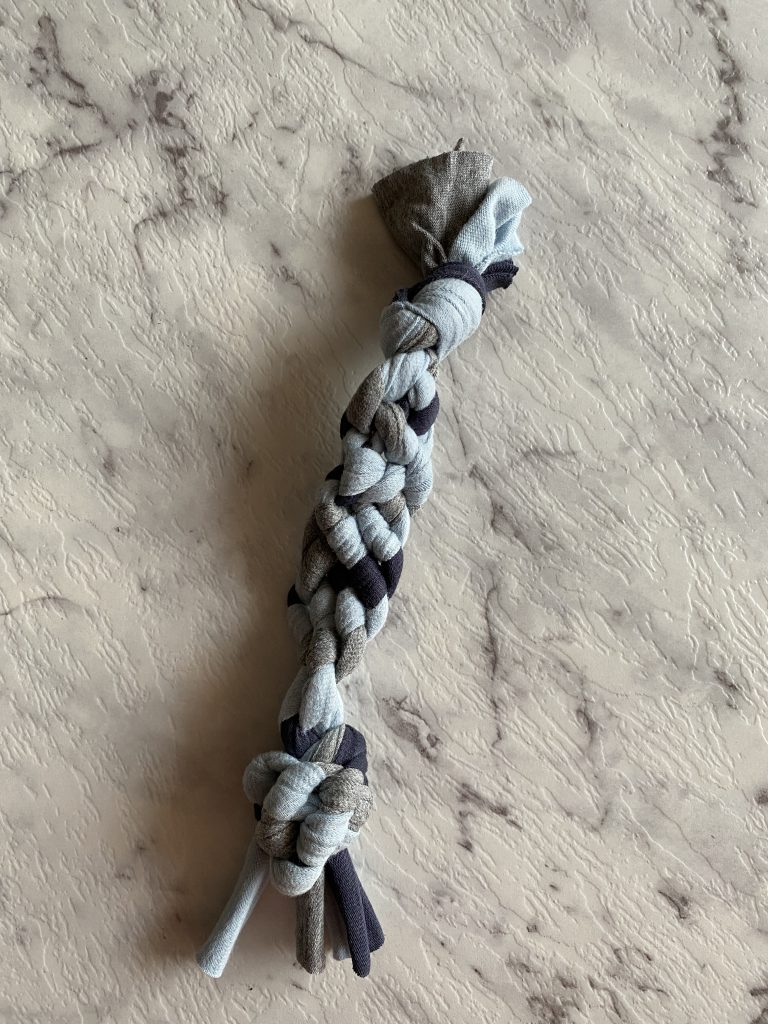 Make sure to supervise your dog while they play with these toys. If they're a big chewer they may chew chunks off and try to swallow them, that would not be ideal.
Have fun making your dog their recycled toy and playing with it together. Not only will it provide you with playtime with your pup, it will also save you a bit of cash. To spend on treats, of course! If you do make one, share your photos with me on social media!
For more ideas on DIY toys using recycled items or things you have around the house, check out 6 super simple DIY dog toys to keep your hound happy – RSPCA South Australia (rspcasa.org.au).
My triangle pouches are great for carrying around treats or poop bags while out and about with your doggo, and the insides are mostly made using recycled fabrics. Check them out here.